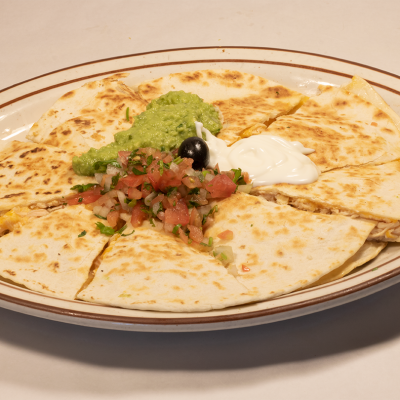 Quesadilla SP
$14.99
---
Flour tortillas filled with cheeses, guacamole, sour cream and pico de gallo on top..
ORDER ONLINE
0 customers Quesadilla SP! Leave a review to let us know what you think.
You may also like
---
Two tamales of your choice of either cheese with jalapeños, pork, chicken or mole all topped with sauce and melted cheese. served with rice and black beans..
Three crispy corn tortillas, black beans, guacamole and cheese. served with topping of your choice guacamole, chicken and sweet ground beef. served cold. .