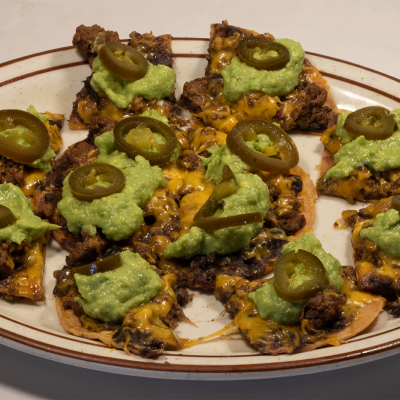 Nachos Rancheros w/ Meat
$14.99
---
Corn tortilla chips with black beans, chopped beef or chicken, melted cheese, guacamole and jalapeños on top..
ORDER ONLINE
0 customers Nachos Rancheros w/ Meat! Leave a review to let us know what you think.
You may also like
---
Flour tortillas filled with cheeses, guacamole, sour cream and pico de gallo on top..
For four person. gluten-free. a big tray with fried corn quesadillas, vegetables, cheese, chicharron, carnitas, chorizo, guacamole and flautas..