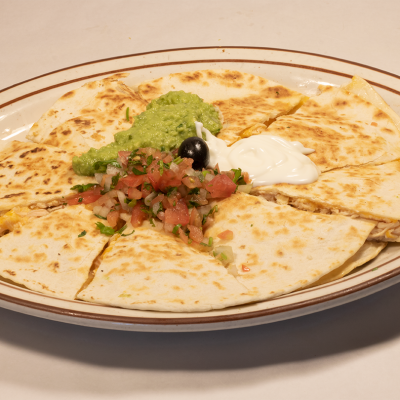 Quesadilla
$11.99
---
Flour tortillas filled with cheese, guacamole, sour cream and pico de gallo on top. Add beef or chicken for $2 more. .
ORDER ONLINE
0 customers Quesadilla! Leave a review to let us know what you think.
You may also like
---
Corn tortilla chips with pinto beans, melted cheese, guacamole and jalapenos on top. .
Poblano peppers and onions in our special creamy sauce with black beans. Three homemade corn tortillas on top..