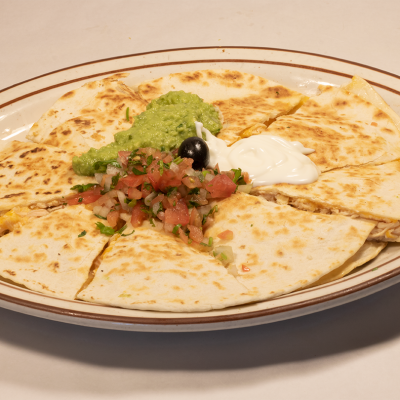 Quesadilla
$11.99
---
Flour tortillas filled with cheeses, guacamole, sour cream and pico de gallo on top..
ORDER ONLINE
0 customers Quesadilla! Leave a review to let us know what you think.
You may also like
---
Corn tortilla chips with black beans, chopped beef or chicken, melted cheese, guacamole and jalapeños on top..
For four person. gluten-free. a big tray with fried corn quesadillas, vegetables, cheese, chicharron, carnitas, chorizo, guacamole and flautas..
Poblano peppers and onions in our special creamy sauce, with black beans. three homemade corn tortillas on top. .