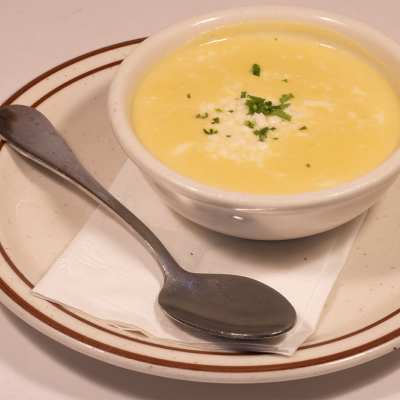 Cream of Corn Soup (Cup)
$6.99
---
No description available.
ORDER ONLINE
0 customers Cream of Corn Soup (Cup)! Leave a review to let us know what you think.
You may also like
---
Iceberg lettuce with shredded carrots, red cabbage, sliced tomatoes, avocado and black olive on top. Your choice of blue cheese, thousand island, ranch or our house Italian dressing..
Diced cactus mixed with tomatoes, cheese, jalapenos, cilantro and onions. Served with two homemade corn tortillas. .