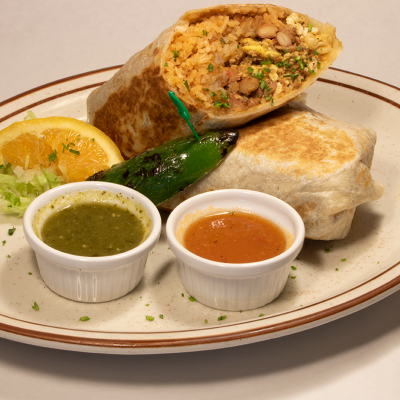 Breakfast Burrito
$12.99
---
Eggs, bacon or Mexican sausage (Chorizo), hash browns, rice, charro beans, and your choice of sauce..
ORDER ONLINE
0 customers Breakfast Burrito! Leave a review to let us know what you think.
You may also like
---
Two eggs on top of crispy tortillas and frijoles charros, garnished with pico de gallo, avocado, and topped with your choice of sauce..
Four mini homemade corn tortillas filled with black beans, scrambled eggs, sour cream, cheese, green and red sauce. .
Scrambled eggs mixed with black beans, cheese and sour cream on top. Roasted pepper on the side. Served with a French roll. .